Istec TCS580 oil-tight thermocouple bearing sensor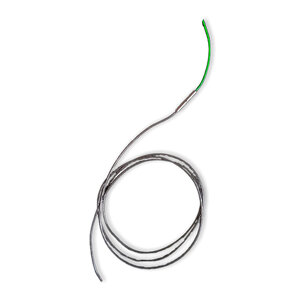 Istec TCS580 · TCS580-D-K-I-316-3-8-E-2000-6-50-A-8000-100-S · Thermocouple bearing sensor · oil barrier design · Duplex · Type K · Isolated · Stainless steel
---
The TCS580 is an oil-tight thermocouple bearing sensor that measures bearing temperatures on industrial rotating equipment; a key indicator for oil film and bearing health monitoring. Its small sensor tip allows for quick measurements and easy installation, while different cabling options offer excellent durability in harsh environments.
Read more on the detailed product page »
Features TCS580 standard version 
The TCS580-D-K-I-316-3-8-E-2000-6-50-A-8000-100-S is the most selected version of the TCS580, and fits most applications. However, for many other options refer to the datasheet.
Oil-tight temperature measurement solution
Duplex
Sensor type K
Isolated sensor junction
316 stainless steel
Tip diameter 3 mm, length 8 mm
Oil barrier diameter 6 mm, length 50 mm
2000 mm fibreglass SSOB cable between sensor tip and oil barrier
8000 mm PTFE/PFA cable after oil barrier
100 mm tails length
2 bar test certificate on oil seal
Note: Refer to the datasheet for different sensor configurations or contact us.